Latest News
A Message regarding COVID-19
Our Cave and Lighthouse tours have reopened, and we are excited to be welcoming visitors again. The Margaret River Region Caves and Lighthouses will operate within the Health Department's COVID-19 recommendations to protect staff and visitors.
What are we doing?
- Lake Cave has reduced the capacity on fully guided tours
- Increased the cleaning of all high touch areas
- Implemented hand sanitiser stations throughout
- All staff have completed Covid-19 specific hygiene training
What is asked of you?
- Pre-book your visit online to avoid disappointment
- Encouragement to pay contactless by card for items purchased at the site
- Respect the social distancing of staff and other guests when you visit
- Have an amazing time!

Lake Cave
Fully-guided tours only. Lake Cave Centre open 9.00am - 5.00pm. Closed Christmas Day.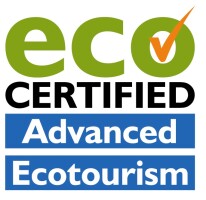 Caves Rd &, Conto Rd, Forest Grove WA 6286
Lake Cave is a 20-minute drive south of Margaret River along Caves Road.
Gift shop
Snacks & drinks
Special exhibitions (galleries, museums etc)
Lake Cave is a stunning crystal chamber, deep beneath the earth. Entry to this cave is from the floor of a sunken forest, surrounded by towering karri trees. Inside the cave, a tranquil lake mirrors the delicate crystal formations that grow from the cave roof, while the massive 'Suspended Table' hangs from the ceiling, almost touching the waters of the lake.


This cave is the most 'actively dripping' cave in the southwest, and it's the only cave on the Leeuwin-Naturaliste Ridge that has a permanent lake. Lake Cave is also the deepest of the show caves on the ridge, and is without doubt one of the most beautiful limestone caves in Western Australia. The incredible entry through the sink-hole in the karri forest, and the unique 'Suspended Table' decoration make this cave a 'must see' attraction.

Above ground, admire the views from the Lake Cave Deck; a spectacular viewing platform in the treetops, suspended over the sunken entry to the cave. Don't forget to brush up on your cave knowledge at the interpretive centre, with information about the Leeuwin-Naturaliste caves, as well as fascinating insights into caves all over the world.
Google Reviews
We visited the Lake Cave yesterday and we were really pleased that we did. The exhibits in the reception area were really informative prior to our tour. The observation deck was beautiful and gave us a bird's eye view down to where our tour began. Andrew, our guide, was excellent and gave us an insight into how the cave formed and continues to grow with the flow of water. It was a chilly day so we really appreciated the log fire. All the staff were delightful and the facilities were excellent, well done and thankyou. Ceri Wrobel
Absolutely loved this tour/experience. It is so beautiful and worth the trip down the stairs and back up. I admit that I was happy my 3yr old was happy walking back up. Rigel Briede
It's leg day if you're visiting caves!! Some fantastic photo opportunities during the guided tour by knowledgeable guides. If you're in the area this is well worth the trip, great value for money. (If you're going to more than 1 of the "big 4" caves, you get discounted entry). Luc T
What a great cave!! It was a very beautiful walk, surrounded by beautiful greenery, grey/brown rocks, dark wood and blue sky's really made the environment stunning. The guide was very knowledgeable and the experience of turning of the lights at the end was incredible. My only negative is that I don't know if they had an Acknowledgment of Country anywhere, if they did it wasn't easily spotted.. it would be really nice if local Indigenous Elders were part of the guide (if they wanted to be). It's hard..I do always struggle with these beautiful sites. These are caves that our First Nations People lived in and/or used, whom were then forced to assimilate and leave, and now money is made to tell the stories of this land. Kat Corrie
Small but worth while visit. Nice use of lighting combined with a wonderful historical story to the cave starting in late 1890s. Products - NA Service - 5* Venue - 4* Value - 4* •Special thanks• Our guide Steve James Hirst