Lake Cave
As part of Government guidelines to halt the spread of COVID-19, there is limited business activity taking place in the region at this time. Please see our Essential Services page for details of businesses which are continuing to operate. You can also contact the business directly or get in touch with a local expert via

[email protected]

/ (08) 9780 5911.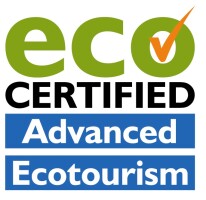 Caves Rd &, Conto Rd, Forest Grove WA 6286
Lake Cave is a 20-minute drive south of Margaret River along Caves Road.
Gift shop
Snacks & drinks
Special exhibitions (galleries, museums etc)
Lake Cave is a stunning crystal chamber, deep beneath the earth. Entry to this cave is from the floor of a sunken forest, surrounded by towering karri trees. Inside the cave, a tranquil lake mirrors the delicate crystal formations that grow from the cave roof, while the massive 'Suspended Table' hangs from the ceiling, almost touching the waters of the lake.


This cave is the most 'actively dripping' cave in the southwest, and it's the only cave on the Leeuwin-Naturaliste Ridge that has a permanent lake. Lake Cave is also the deepest of the show caves on the ridge, and is without doubt one of the most beautiful limestone caves in Western Australia. The incredible entry through the sink-hole in the karri forest, and the unique 'Suspended Table' decoration make this cave a 'must see' attraction.

Above ground, admire the views from the Lake Cave Deck; a spectacular viewing platform in the treetops, suspended over the sunken entry to the cave. Don't forget to brush up on your cave knowledge at the interpretive centre, with information about the Leeuwin-Naturaliste caves, as well as fascinating insights into caves all over the world.
Google Reviews
We went as a family, 2 adults and 2 primary school aged kids. All of us had enjoyed the cave experience. That was my second time visiting a cave, this cave was much smaller than my expectation, but it was a very special cave. The guide was very knowledgeable and interactive. There were different lightnings used in the cave that highlighted the cave's beauty. The temperature was cooler inside the cave which was really nice (that day was somewhat warm outside). My kids also said they really loved the cave, it was their first experience to visit a cave. Just know that there were about 600 steps of stairs to go down into the cave and to climb up on the way (the same steps of stairs you came down with). The guide mentioned it to us when we purchased the ticket to make sure we were fine with that. The guide mentioned Jewel Cave was another cave that was special, you could see different colours reflected inside the cave. The next cave we'd like to visit would be Jewel Cave. It might be worth it to buy several cave entry fee package if you are interested to visit more than one cave. Vani Jo
Very beautiful. Alot of steps so be aware. Having said that we had an 80 year old with us who managed it very well. There are seats periodically and rest areas. The view is stunning. .quite lovely to hike to the very bottom of a gigantic sink hole. The guide was knowledgeable and good at her job. Cindy Lou
Lake Cave is probably my favourite cave, out of the rest of the caves along the region! Been there about three times but always a good experience. It's the smallest, deepest and most beautiful. A magical experience to sit at the end of the cave, watch a light show and experience complete darkness. If one were to choose a cave to visit out of the whole trip, LAKE CAVE IT IS. P.S. There are over 300 steps down and up. But coming up will be at your own pace, so no hurry! Xiao Jun Chew
It was a very fun and informative tour led by Sean. Such a champ and very humorous guy. The cave is just as amazing. Though it's not a very big cave, it definitely has some special features tourists need to check out! WeiFan
Beautiful cave. A bit expensive for such a short tour though. Would be happier to pay that price if it were possible to explore and take photos at your own pace. Hard to take in the cave and take good photos when trying not to hold back a group tour. Elizabeth Qian