Latest News
Open for takeaway cellar door sales. No tastings. All cellar staff have completed the AHA Covid-19 training
Lenton Brae Estate
Monday - Sunday: 10:00 AM until 5:00 PM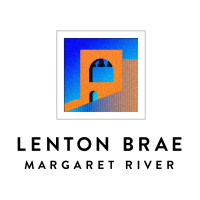 3887 Caves Rd, Wilyabrup WA 6280
Located in the Wilyabrup sub-region on Caves Road, 200 metres North of the Metricup Road/Caves Road junction. Twenty kilometres North of Margaret River and 25 kilometres South of Busselton. Situated between Moss Wood on the South and Amelia Park on the North.
Considered an architectural icon of the Margaret River wine region, the late Bruce Tomlinson designed the winery with visitors in mind. The unique viewing platform allows visitors to taste whilst safely observing the daily activities of the winery, or step outside and enjoy commanding views of the Wilyabrup Valley.
Established in 1982, Lenton Brae is a small winery owned and operated by the Tomlinson family, youngest son Edwards wine making philosophy is to specialise in the wine styles in which the Margaret River region excels and for each example to be the best of its type.
Google Reviews
Had a chance to do some wine tasting. The lady there was a kind happy soul. Very down to earth relaxed environment. Nothing pretentious. We have had the pleasure of going down to the cellars for a one on one guided tour. The Cabernet merlot was good but if you have a sweet tooth like me then late harvest might be your glass of wine 🍷 Karen Fernz
Great wines and lovely family operated business. We had a special tour of the building and the processing cellar. Urvin Seeburuth
Realy nice place the older lady gave us a tour tasted some lovely red wines even bought some found some nice red sweet wines. Dawn bond
Nice small winery incl. tasting for free. The mum of the owner was really kind and has given us a small tour 👍🏼 Sabrina Dimonte
The owners mum mans the cellar door, she is loveliest las with a wealth of knowledge. Even has a cheeky one during the tasting - she got me good for a bottle though. But the quality of these wines speak for themselves. Will have to start ordering by the case online to fuel my solution. L T