Latest News
A Message regarding COVID-19
Our Cave and Lighthouse tours have reopened, and we are excited to be welcoming visitors again. The Margaret River Region Caves and Lighthouses will operate within the Health Department's COVID-19 recommendations to protect staff and visitors.
What are we doing?
- Mammoth Cave is completely self-guided, so you won't be part of a tour group.
- Staff will provide a mp3 audio guide that has been thoroughly sanitised before and after each use.
What is asked of you?
- Pre-book your visit online to avoid disappointment
- Encouragement to pay contact free by card for items purchased at the site
- Respect the social distancing of staff and other guests when you visit
- Have an amazing time!

Mammoth Cave
Self-guided audio tours. Mammoth Cave Centre open 9.00am – 5.00pm. Cave entry from 9.00am - 4.00pm daily. Extended opening during peak holiday times. Closed Christmas Day.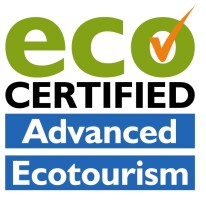 Caves Rd, Forest Grove WA 6286
Mammoth Cave is a 15-minute drive south of Margaret River along Caves Road.
Gift shop
Snacks & drinks
This magical cave is a natural time capsule; home to ancient fossil remains of long-extinct giant animals. A fascinating audio tour is available in several languages. Mammoth Cave is a self-guided cave, where visitors explore along the boardwalks and platforms, through the majestic chambers of the cave. This is much more than a cave - it is a complete nature experience. 
Mammoth Cave is the most easily accessed of all the show caves in the region, with wheelchair access into the first, most magnificent chamber of the cave.
The entrance boardwalk follows the path of a winter-stream, winding through the forest outside and into the massive first chamber of the cave. This is the site of one of Australia's most important palaeontological digs in the early 1900's. The cave still contains the fossil jawbone of a long-extinct giant marsupial species, embedded within the limestone wall - 50,000 years after the animal roamed the forests above.
A visit to Mammoth Cave finishes with a winding walk through the beautiful marri forest, with whistling birds and stunning flora displays.
(Wheelchair access to the first chamber - sorry no prams or strollers).
Google Reviews
This cave is massive and absolutely amazing. I was not expecting it to be that big. The staff are lovely and the self guide is really good 👍 There's 160 steps to exit the cave and a nice walk in the forest to finish. Well worth the effort 👌 Maud Cappelle
We went to Mammoth Cave, Lake Cave and Jewel Cave. Jewel Cave was easily the best out of the three. It was the largest, more intricate and delicate looking and just spectacular. I would rate Mammoth the second best. The cave was large, had various formations and a short bush walk at the end. I enjoyed that I could go at my own pace and not as part of a group. If you do not enjoy group excursions, this is the cave for you. Lake cave wasn't bad but you should know that you don't get to go very deep in the cave. Sarukaroo
This is a stunning cave! Having the audio tour was great and for my 5 year old that was her favorite part. She could listen and re-listen to different part of the talk. It was easy to manage and not to many stairs. Margaret Ho
This is an excellent attraction to visit, lighting was good walk ways safe, but a warning to those who struggle with steps as there are a lot of steps including the exit point which is several metres steep climb back to the surface. You are given a self guided tour via a playback device when you get to different points just key in the number and it will give you the info for that point. Overall excellent value. Geoff Inglis
Well worth doing. An amazing experience. Love that it is designed to do at your own pace and the audio was excellent. Stunning example of rock formations Heather McCall