COVID-19 Update for Mammoth Cave
On the 20th March 2020, Prime Minister Scott Morrison has announced new social distancing measures to slow the spread of Coronavirus. For gatherings of fewer than 100 people in an enclosed space, the Government is now recommending four square metres per person. We have assessed the implications of this advice and unfortunately we will need to close Mammoth Cave as of 23rd March 2020.
Mammoth Cave
As part of Government guidelines to halt the spread of COVID-19, there is limited business activity taking place in the region at this time. Please see our Essential Services page for details of businesses which are continuing to operate. You can also contact the business directly or get in touch with a local expert via

[email protected]

/ (08) 9780 5911.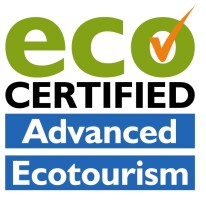 Caves Rd, Forest Grove WA 6286
Mammoth Cave is a 15-minute drive south of Margaret River along Caves Road.
Gift shop
Snacks & drinks
Walk trails
This magical cave is a natural time capsule; home to ancient fossil remains of long-extinct giant animals. A fascinating audio tour is available in several languages. Mammoth Cave is the most easily accessed of all the show caves in the region, with wheelchair access into the first chamber.
Mammoth Cave is a self-guided cave, where visitors explore along the boardwalks and platforms, through the majestic chambers of the cave. This is much more than a cave - it is a complete nature experience.

The entrance boardwalk follows the path of a winter-stream, winding through the forest outside and into the massive first chamber of the cave. This is the site of one of Australia's most important palaeontological digs in the early 1900's. The cave still contains the fossil jawbone of a long-extinct giant marsupial species, embedded within the limestone wall - 50,000 years after the animal roamed the forests above.

A visit to Mammoth Cave finishes with a winding walk through the beautiful marri forest, with whistling birds and stunning flora displays.
Google Reviews
Excellent . Its big! We only had a quick visit due to time constraints, so set yourself a few hours to take it all in. Self guided tour is good with the radio commentary. Again not well advertised, as all the yuppies and latte sippers just go to Margaret river to eat and drink. Rod Tyson
Yo, this cave is totally lit. Do recommend to anyone in the area. Though I think the talks of the Tasmanian Tiger being there are a century old prank that's gone too far. Some cool bone fragments from some giant wombats on display though. Ngilgi is the most beautiful in the area, but this one has them bones. Corey Booth
Went there as Lake Cave was fully booked and we do not regret it, this cave was great, only one other family was wandering around the cave at the time of our visit, so we could enjoy it and take our time to listen to history through the earphones. Quite chilly, 12 degrees, so take a jumper. The staff at the entrance kind and friendly and nice little gift shop with nice quality souvenirs. :) Bożena Piska
We came here over Lake Cave around the corner as there were no more tour spots left there for the day. Mammoth Cave has no limit on entries but no guided tours either. Information is narrated over a headset given to you at the entrance. Enjoyed the Cave experience which was well lit. Took about 45-1hr to get through. Recommend going straight back to carpark instead of the additional loop through the bush, unless you are a big flora buff. Ryan T
Stunning cave, definitely not to miss. Try get there early to avoid the large tour groups since the passage way in the caves is pretty tight so if you're stuck with a bunch of people, the experience will not be quite as good. The audio guide was awesome! Cost was $24 pp Sandi T