Margaret River Kitesurfing
Monday - Sunday: 9:00am until 6:00pm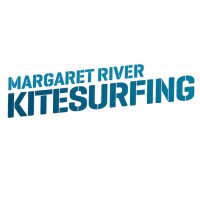 Stand Up Paddling & Canoeing
Margaret River Kitesurfing provide lessons at the best flatwater locations in the Margaret River & Southwest Region. Their two locations are Augusta and Bunbury.
- Two safe shallow water locations
- Shire approval and insurance
- IKO Level 2 Senior instructor coaching since 2002
- They use the latest BbTalkin' Bluetooth 2-Way Intercom System for real-time coaching. The first of its kind in the world.
- Lessons need to be pre-booked. Head to their website for more information about lessons and contact.
Google Reviews
Had an awesome kitesurf day at Australind with Simon: Very patient and experienced teacher with modern equipment e.g. like a two-way radio set that enabled him to give me instructions at the right moment when it was needed and enabled me to talk back to him in case of questions even if I was far away. Made great progression from handling the kite while riding, going upwind and my first not-sit-back-into-the-water transition. ;) Looking forward to the next lessons! Familie Pešek
Awesome kitesurfing lessons, Simon is a great Instructor. Benjamin heppel
Awesome Kitesurfing lesson with Simon! Extremely knowledgeable guy and a great teacher with lots of patience. The Bluetooth headsets make it so comforting knowing he can help correct any mistakes while you're out of yelling range. Pumped for my next lesson! Nick Johnson