Peacetree Estate
Monday: 11:00 AM until 5:00 PM
Tuesday - Thursday: Closed
Friday - Sunday: 11:00 AM until 5:00 PM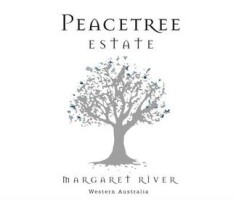 239 Tom Cullity Dr, Wilyabrup WA 6280
Cellar Sales

Brewery & Winery that offers Cellar Sales.
Peacetree is nestled in the heart of Wilyabrup, Margaret River. With almost 11 acres under vine, they are boutique in style and produce low preservative wines while practicing a strong organic and artisan philosophy.
Peacetree Estate was established in 1995 with the planting of 180 olives trees. While it's still a contentious issue around the family dinner table, the name was taken from the olive branch symbolizing peace and the 200 hardy trees that they planted as a family. T
hey pride themselves in producing aged Cabernet Sauvignon, Fumé Blanc, their mouth-watering brandy liqueur and more.
Proudly family owned and run, their cellar door is open every weekend.
Their cellar door experience has been likened to a warm hug from an old friend, and their policy to always extend the olive branch to all who visit them, leaving their customers with a smile on their face, a spring in their step and some quality wine to enjoy while reminiscing on their visit.
Their vineyard has always been a family affair enjoyed by both close family, extended family and friends, along with the strong, loyal following of their Grand Cru members and customers. They hope to share their passion for wine and family, leaving you feeling just that much closer to the boutique wine lifestyle.
Pop by their place to enjoy a relaxed and fun wine tasting experience.
​Located in a vibrant corner of the region, you will find then at 239 Tom Cullity Drive, Wilyabrup. Conveniently located between Vasse Felix Winery and the Chocolate Company.
Google Reviews
Peacetree Estate far exceeded my expectations! With so many positive things to say following my visit - I am genuinely embarrassed it has taken me this long to taste their wines. Not only do they produce amazing wines (their Rose is a personal highlight), the atmosphere was friendly and welcoming - it was especially difficult to leave once we met the staff, and the owner's very sweet dog collecting rocks outside. We very much enjoyed our visit to this family-owned and run cellar door and cannot recommend it enough. Please enjoy the photo of Lenny - enjoying his gift's from our Peacetree visit. Courtney T
Beautiful wines, the whole family was lost for words. We walked away with several cases! Humble winery with a lovely cellar door experience. A very kind and authentic owner made us feel welcome. Look out for Ronald! Dianna Boulat
I cannot wait to return, to say I was impressed is an understatement. N.T Donaldson
Best winery ever ! Great wines with great owners. Organic wine. Prices are really good too for the quality of the wine. Morgane CHEBAHI
The Red wine collection here is one of the best in the region. The ginger beer is also a massive crowd pleaser and a pleasant surprise to find at a family run Winery. Will be back for sure!! J mess