Latest News
CAFE AND BAR OPENING HOURS:
WEDNESDAY 8am - 2:30pm (last orders);
THURSDAY & FRIDAY 10am - 7:30pm (last orders);
SATURDAY 8am - 7:30pm (last orders);
SUNDAY 8am - 2:30pm (last orders).
LONG WEEKEND MONDAY SEP 28: OPEN 10AM - 2:30PM (last orders), drinks & nibbles into the afternoon.
Bookings are recommended and can be made on The Colourpatch website.
TAKEAWAY ORDERS:
Wednesday to Saturday 12pm to 2pm
Sunday 12pm to 2:30pm.
The Colourpatch Cafe & Bar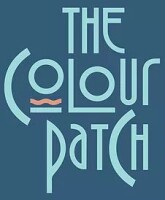 98 Albany Terrace, Augusta WA 6290
Pass the Hotel on the left, then turn left at the bottom of the hill. YES... Colourpatch is right on the river making the most of the stunning views up Blackwood.
Brunch
Breakfast
Coffee/Tea
Dinner
Highchair
Licensed
Restaurant
Takeaway
The Colourpatch Cafe & Bar is located in the small coastal town of Augusta. The Restaurant's northerly aspect captures the stunning views of the Blackwood River and the township of Augusta. The bar features an early 1960's Albany-built 10-metre yacht, fully restored to its original condition.

Specialising in fresh local seafood, including the famous Ocean Grown Abalone, there is something on offer for every palate.
From breakfast... lunch... dinner...

The Colourpatch licensed restaurant offers an A la Carte menu to enjoy a leisurely dinner by the log fire or you can just pop in for a glass of wine or tap beer at the bar.
Or order from the takeaway menu
and enjoy over the road on the banks of the Blackwood River. Cool drinks and ice creams are also available.
Google Reviews
Delightful, newly renovated cafe/restaurant. Perfect view, the staff were attentive and helpful, they had a good selection of food to order. I had the grilled fish with salad, it was fresh and beautifully presented. Kathryn Sturrock
The venue alone deserved 5 stars. Absolutely incredible transformation from what the colour patch was to what it is now. The venue is clean, crisp and very modern. The service was lovely, however it was a bit sad to see the staff being watched like a hawk and critiqued so frequently by the manager on duty. Food was a disappointment. Not only is take away not available any more during lunch (this is how I remember the colour patch experience, getting take away and sitting by the water) which I was willing to forgive considering the fantastic new building however the food was a let down. For 35$ I was expecting my mixed fried seafood to be a sensation and it was far from. Presentation was delightful and a few elements were indeed tasty however I'm sad to admit that the highlight of the whole dish was the salad. You need more variety and a big menu shake up colour patch team. Your venue has so much potential. Austin Russell
Amazing transformation from old small cafe, great service and lovely coffee. Davo
Nice fresh seafood, great service, a nice place for lunch. Mick McCahon
Impressive! Augusta has been crying out for a quality restaurant for years and this is it! Awesome food, some of the best flavours in the whole of the capes! The fit out is beautiful, (what a bar!)to complement the amazing view. Love that the wine list is pretty much all local wines, supporting the region nicely. And finally, somewhere you can buy abalone, a local treasure. Well done to the new owners, and to all the great staff. Marcus Fulker