The Colourpatch Cafe & Bar
Monday: Closed
Tuesday - Sunday: 8:30am until 8:30pm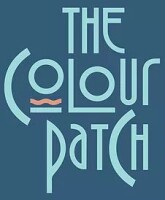 98 Albany Terrace, Augusta WA 6290
Brunch
Breakfast
Coffee/Tea
Dinner
Highchair
Licensed
Restaurant
Takeaway
The Colourpatch Cafe & Bar is located in the small coastal town of Augusta. The Restaurant's northerly aspect captures the stunning views of the Blackwood River and the township of Augusta. The bar features an early 1960's Albany-built 10-metre yacht, fully restored to its original condition.

Specialising in fresh local seafood, including the famous Ocean Grown Abalone, there is something on offer for every palate.
The Colourpatch licensed restaurant is open at 8.30 for coffee and cakes; at 12.00 pm for lunch; light snacks available from 3.00 pm and dinner from 6.00 pm till 8.00 pm.

The A la Carte menu is restricted to tables of 12 and under. For table over 12 persons please call to secure your booking and select from one of the set menus (with choice).

The Colourpatch takeaway cafe offers a variety of dishes including fish & chips, burgers, pasta, chicken and a vegetarian selection. Cool drinks and ice creams are also available. Collect your order and enjoy over the road on the banks of the Blackwood River.
Google Reviews
The venue alone deserved 5 stars. Absolutely incredible transformation from what the colour patch was to what it is now. The venue is clean, crisp and very modern. The service was lovely, however it was a bit sad to see the staff being watched like a hawk and critiqued so frequently by the manager on duty. Food was a disappointment. Not only is take away not available any more during lunch (this is how I remember the colour patch experience, getting take away and sitting by the water) which I was willing to forgive considering the fantastic new building however the food was a let down. For 35$ I was expecting my mixed fried seafood to be a sensation and it was far from. Presentation was delightful and a few elements were indeed tasty however I'm sad to admit that the highlight of the whole dish was the salad. You need more variety and a big menu shake up colour patch team. Your venue has so much potential. Austin Russell
Impressive! Augusta has been crying out for a quality restaurant for years and this is it! Awesome food, some of the best flavours in the whole of the capes! The fit out is beautiful, (what a bar!)to complement the amazing view. Love that the wine list is pretty much all local wines, supporting the region nicely. And finally, somewhere you can buy abalone, a local treasure. Well done to the new owners, and to all the great staff. Marcus Fulker
Being a chef myself and having visited this recently renovated wonderland i can truly say that they serve absolutely amazing food, and have incredible service, i met the chef Andrea, he must really take a lot of pride in everything he does in that kitchen, it shows a true dedication to the experience received. The front of house staff were exceptional and the view is simply perfect. Absolutely Superb job everybody. Sam Minissale
Enjoyed a fabulous meal and service tonight at Augusta's newest venue.. greeted warmly by Braden and looked after by attentive wait-staff Food was delicious, ample and well-priced for such a unique spot. Well done on a fantastic transformation of Augusta's prime vista Daffyd McClackers