Tiller Dining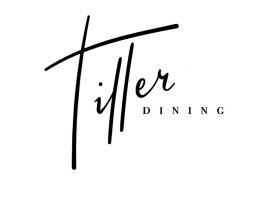 393 Yelverton N Rd, Yallingup Siding WA 6282
A mobile catering service that comes to you.
Breakfast
Catering
Dinner
Local Produce
Lunch
Private function or dining room(s)
Chef George Cooper provides an exciting, modern and stylish chef's table dining experience, creating a memorable event for host and guests in the Margaret River Region.

Tiller Dining offers an exciting and memorable in-house dining experience. Using food grown on their own farm combined with locally sourced ingredients, they provide a multi-course dining experience. They bring all the equipment needed to serve you and your guests, then clean up afterwards like no one has ever been, so all you have to do is sit back and relax! There's no need to organise a babysitter or find a designated driver!
Pricing is $195* per person and a wine matching service is also offered for an additional $75 per person if required. For more information or to request a reservation please email.
George's background in English Michelin plays a big part in his drive, dedication and passion for what has become the most sought-after private dining experience in the region. George has been a guest chef at Margaret River Gourmet Escape, Taste of Perth, and the Truffle Kerfuffle. He has worked in kitchens across England and Australia and worked in many of Margaret River's best winery restaurants. He's even appeared in the first series of BBC's British Masterchef The Professionals!
Featured stories
What's On In November?Melbourne Cup, foodie feasting and outdoor adventures. Hold on tight, the silly season has officially commenced. With Xmas inching closer, school term coming to an end before we know it, and an events calendar that is off the charts; the hardest part is fitting all the fun in. Whether you get your kicks...
Your Ultimate Margaret River Wedding Venue GuideBeachfront altars, secluded forest ceremonies and lavish winery weddings. The Margaret River region is one of Western Australia's most popular options for a destination wedding. It's easy to see why: whether you're after sweeping views, a cosy and quaint farmhouse or ...