Augusta River Tours
Open 7 Days a week 9-5pm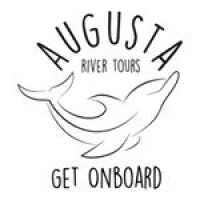 1 Ellis St, Augusta WA 6290
Ellis St Jetty, Augusta
Nature & Wildlife Spotting
Cruise the lower Blackwood River with local guide and Skipper onboard the Dolphin Discoverer. Tours are an absolute must for Birdwatchers and Nature lovers. Fantastic scenery local stories and the greatest number and variety of Bird life in the southwest. Dolphins are regularly seen and will often play in the wake of the boat.
Enjoy a Cruise of the Beautiful Blackwood River and be entertained and informed with a guided tour of the unspoilt wetland eco system. From the River mouth to Molloy Island it is rich in history and teaming with wildlife.
The shallow waters, sandbanks and river islands are alive with an amazing variety of bird life. It is a major feeding ground for Black Swans, Pelicans and Cormorants.
There is 60 species of bird that have been seen, with some flying from the northern hemisphere. A pod of resident Bottle-nose Dolphins is seen regularly and if not, busy fishing will play alongside the boat. The Dolphin Discoverer is a safe, comfortable, all weather, purpose-built vessel with easy access and good viewing.
Augusta River Cruises is licensed for 29 passengers it can be hired for private tours, sun-downers, parties etc. So, get a group together. Free rainwater is available on-board, but you are welcome to bring your own food and drinks. A Camera, Binoculars and a smile are recommended. Tour Skipper and Guide Graeme Challis has grown up on the River with his Grandparents settling on the Blackwood in 1923 and with a family history of fishing the river he has plenty of local knowledge and stories to tell.

Google Reviews
What a experience.Graeme is a awesome tour guide with so much local knowledge. Highly recommended a trip with him. And if your lucky like us you will see dolphins. A must do while in Augusta. tim hawser
Completey delightful. Graham, the proprietor/boat captain, is an Augusta native and generously shared his deep knowledge of local history, geology, and wildlife. Great for birding enthusiasts in particular, as the Blackwood River estuary provides rich habitat for a variety of shorebirds and waders. Plus dolphins! Marty DeHart
absolutely a wonderful tour Graeme is a wonderful to guide , his stories and history about the area and the birds and the papeople from the past are great plus if you are lucky you will get to see a dolphin or two highly highly recommended Jennifer Wellburn
Interesting, funny and friendly. We spent a great couple of hours. Thanks Anne Aschenbrenner
Great boat trip. Loved all the history of the place and your knowledge of birds. Thanks! Ruth Hull