Australian Truffle Traders
Monday - Sunday: 9:00 AM until 5:00 PM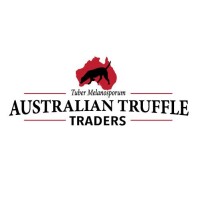 243 Pozzi Rd, Dingup WA 6258
Australian Truffle Traders is a Manjimup based, family owned, truffle grower, dog trainer and international sales business.

A truffle family with over 10 years experience in all aspects of the truffle industry. A fascinating story in a beautiful location. Discover why truffles have been such an alluring ingredient for thousands of years.
The Booth family are one of Australia's most experienced truffle families. They have been a part of the Manjimup truffle industry for over a decade; hands on from growing and distribution to dog training and hunting.
As farmers they understand that for chefs, getting truffles at the peak of freshness is paramount. Prized by many of the world's best chefs and restaurateurs for their quality and consistency, their truffles are from the most prolific truffle growing region in the Southern Hemisphere. Within 24-48 hours of being unearthed, you'll have perfectly ripe truffle in your hand, thanks to their worldwide delivery networks. Stringent grading standards mean the weight you purchase is pure black truffle: cleaned, graded and packed with care in their specialist grading facility.

Gavin, Mel and their son Brin, value a place on the land knowing that shortcuts don't work. Nurturing their soil, trees and environment is key to the perfect truffle. Orchards are a mix of oak and hazelnut trees, on the roots of which the Booth's nurture black truffle. A team of truffle dogs is a vital part of Australian Truffle Traders; with an uncanny ability to hunt out only the ripest of truffles to be unearthed by hand. Come and join the hunt!
Australian Truffle Traders also sells retail truffles Australia wide via their online shop. They host truffle hunts on their Manjimup truffle orchard for the public and hospitality industry. The Manjimup truffle season is in the Southern Hemisphere winter / Northern Hemisphere summer. ​ Australian Black Truffle Season: May to September
Featured stories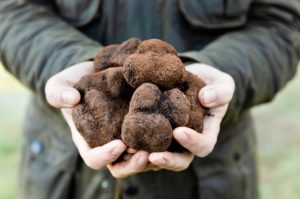 The Ingredient PodcastA deep dive into remarkable ingredients and the stories behind them The Ingredient is a deep dive podcast into remarkable ingredients and the stories behind them. The podcast is the brain-child of creative duo Max Brearley (food and wine journalist) and Sarah Hewer (photographer). Both live locally bu...
8 Luxurious Things To Do Luxe experiences to try before spring is on the doorstep With the arrival of August it means that this year's wintry days are limited. That's right, the clock is ticking and time is running out for woolly jumpers, rainy afternoon naps and evenings spent by the fireplace with a glass of warming re...
Google Reviews
Words can't even begin to describe the experience of truffle hunting with this dedicated truffle family at Pozzi Rd, Dingup farm. To Mel, Molly, Maria and Bryn, you guys were just incredible people with a passion for outstanding produce (Molly being a stunning truffle dog who I'll admit took a liking to us from the start). Thank you for welcoming us to your home, your farm, your livelihood and your world. We were privileged to hear about what you do and dig up some pretty wicked truffles. I ticked off a bucket list item today and I have you all to thank for that. Ending the day with my own truffle that we all dug up fresh that afternoon was a highlight and I can safely say, it's the best truffle I've ever consumed. I appreciated you sharing your knowledge, history and passion and being incredibly patient with a diverse crowd. We, our family and our friends will be back to share this experience again next season. Thank you! If I could give 1000 stars I would. G C
Extremely happy with my truffles I received by mail order. Well packed and received in great condition. Happily cooking away with my (black) nuggets of gold. Thanks guys!!! Lisa
This family, this farm, these truffles are just the best part of Manjimup. Highly recommend the truffle tour!!! Mel, Gavin, Michael, Brin and the dogs are special and beautiful souls. Loved every single second spent here. Make sure you book in advance your tour!! Definitely recommended!! Can't wait for next truffle season to come and visit them again!! Ilaria Muller
What a great experience. Mel provided a very informative and entertaining commentary while showing us how to dig up the truffles found by Molly the truffle hound. This is an activity well worth doing if you're in the area. Grant Stephens
What a superb experience! The truffle hunt was so much fun and such a fabulous way to learn more about Manjimup truffles! Mel and her truffle dog Mollie took us for a wonderful adventure where we got to dig up a truffle! A must do for any truffle lover! Marie Jackson