Latest News
The Margaret River Library has re-opened its doors to the community! When you visit, please be prepared for the following: 100 people permitted in the library at one time (as per State and Federal government directives). Keep your visit brief to allow others the opportunity to come in. Practise social distancing and take note of barriers, signs and floor markings. Wednesdays 10am – 12pm open to those aged over 60 years only (our more at-risk community members). If you are not feeling 100% well – please stay home!
Margaret River Library
Monday: 10:00 AM until 5:30 PM
Tuesday: 10:00 AM until 8:00 PM
Wednesday: 10:00 AM until 5:30 PM
Thursday: 10:00 AM until 8:00 PM
Friday - Saturday: 10:00 AM until 3:00 PM
Sunday: Closed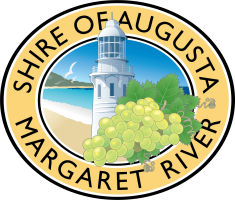 16 Fearn Ave, Margaret River WA 6285
The Shire of Augusta-Margaret River operates public libraries in Margaret River and Augusta. As part of the State Library of Western Australia network of public libraries, there is access to a state-wide collection through inter-library loan. The Margaret River Library has computers and printing facilities available. Free WiFi is offered and there is an online printing service; to print virtually any document or web page from your internet connected device.
Resources and services available include:
Books, DVDs, audio-books & music
A large range of magazines & newspapers
Government reports
Games, jigsaws & puppets
A huge variety of e-resources including books, e-audio books, e-magazines, online databases and movies
Computing services include public internet PCs, WiFi access, printing, scanning, faxing and word processing
Book delivery to Silver Chain Centres, hospitals and a limited housebound service
Free use of public access internet computers for all over 55's.
Google Reviews
Staff are friendly and always helpful and an asset to the shire. Lovely outdoor area. A negatve is cost of printing/photocopying @30c/page, is a bit pricey. I feel 20c would be adequate to more than cover costs. Another would be relating to level of noise. In the past, libraries were quiet places, I suppose this is another example of change. I do think it would be ideal to have times set aside each day as quiet times, for people who want to spend time studying or need quiet to get on with their task. Meredith Rourke
Excellent library with plenty of resources. Lovely, helpful staff, so kind and patient Debra Sala Tenna
Pretty vibed out but they only sell coffee and there's no free water so I ended up haveing a severe caffeine overdose and shaking so hard I had to go home. Mack S. (Picison)
The staff and facilities were awesome at the Margaret River Library. I couldn't believe how helpful everyone was and the set up is well thought out with big work areas, outdoor seating and high tech printing areas. I was really happy to have had such a good experience when I needed to pop by and do some work. Jordan McArthur