COVID-19 Update for The Berry Farm
We're open! Our hours are from 10am to 4.30pm every day. Pop in, say hello and pick up some of your Berry Farm faves. Just a reminder that bookings are essential if you're planning on dining in. Call 9757 5054 ext 1 to reserve your table. Takeaway is available daily though, so pop out and grab something to go. Home delivery is available Wednesday to Sunday.
The Berry Farm
Cottage Cafe: Monday - Sunday, 10 am - 4 pm Cellar Door: Monday - Sunday, 10am - 4:30 pm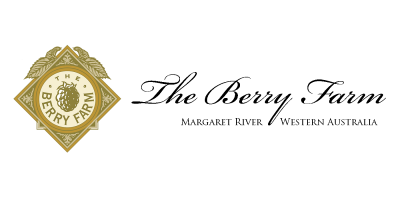 43 Bessell Rd, Rosa Glen WA 6285
Brunch
Buses Welcome
Children's Menu
Coffee/Tea
Free Tastings
Gluten Free
Group Bookings
Highchair
Licensed
Lunch
Outdoor seating (beer garden, alfresco)
Playground
Restaurant
Vegan options
vegetarian
Cellar Sales

Brewery & Winery that offers Cellar Sales.

Nature & Wildlife Spotting
Established in 1986, The Berry Farm Cellar Door & Cottage Cafe is a favourite of both locals and visitors to the beautiful South West.

The Berry Farm Cellar Door is known for their homemade jams, preserves, sauces, syrups and other gourmet creations. The winery creates something a little different in the region making sparkling fruit wines, dessert wines, fortified wines (ports), liqueurs, ciders and vinegars.

The original settlers Cottage Cafe oozes character with its delightful garden setting, wide verandas and timber floors, inviting visitors to enjoy relaxed dining amongst cottage gardens brimming with birdlife.
With a long history of success and a strong reputation for serving and producing excellent quality food products in WA, the Cottage Café and garden invites you to try some of the fresh, local produce on the seasonal menu whether you are craving for delectable country-style dishes or you want to satisfy your "sweet tooth". The Berry Farm cafe have scores of scrumptious dishes on their seasonal menu including perennial favourites such as the Beef and Red Wine Pie, Ploughman's Platter, Boysenberry Pie, Pancakes, and their ever popular Scones with Berry Farm Jam and cream. The chefs love to cater for vegetarians and there is always something tasty on offer for the kids.
Since the early beginnings, The Berry Farm cafe has been a favourite destination for locals and visitors to the South West region. The cellar door is absolutely brimming with delectable products all produced on the farm. Visitors are invited to taste before they buy with over forty gourmet products on tasting every day. The cellar door also offers a children's corner to help entertain the kids while you tempt your taste buds.

There really is something for everyone! Keep the local birds company and dine amongst nature in the Cottage Café and gardens. Serving morning tea, afternoon tea and lunch, you'll be invited to try some of the fresh, local produce on the seasonal menu. Sit back and relax while the kids have fun on the playgrounds and outdoor chessboard. By the way, the beautiful fairy wrens might hop on to your table to join you at anytime!

Google Reviews
Had the best and most unforgettable experience ever. Here it was super unreal to observe tiny blue birds, which exactly looks like the ones from a fairy tale. They are flying around, looking for something to eat. Was told they might sit on your table or even your hand from time to time. Can't describe how adorable they are. You can also encounter lots of birds including an emu, possibly alpacas, sheep, horses, too. I couldn't see the rest for some reason on the day I was there though :( Anyhow, I'd definitely be willing to make another visit when I get to go to Margaret River later! Hee Susie Seo
A lovely place to have lunch and purchase nice food products. The beautiful rustic garden looks like the woods of Snow White, we enjoyed watching tiny cute birds flying around. The food was good, we especially enjoyed scones band sandwiches. We purchased apricot preserve to enjoy at home and it tastes amazing, rich and less sour. We almost could think it strawberry jam! There are a couple of nice playgrounds to keep littlies entertained. Ayaka I
We have been there one week ago and the food and the service was excellent! The scenery is beautiful, you can hear the birds while you are eating. We had lunch and I totally recommend so far going there. Fresh delicious food and organics smoothies Thanks a lot! Lorena Koller
A wonderful cafe serves excellent food in lovely portions. The dessert is a must with a great selection of cakes etc. There is also a play park for kids as well as a shop full of delicious treats from the farm. Daniel Porter
Would be great if there were more dairy and gluten free options for those with dietary requirements. The food is brilliant and the scenery makes up for that as well. cy ka