COVID-19 Update for Leeuwin Estate Winery
Leeuwin Estate's Cellar Door and Restaurant have now re-opened. Cellar Door welcomes wine lovers for tastings daily between 10am – 5pm. For those wanting a more in-depth tasting experience, "The Art of Wine Tastings" will be hosted in the Art Gallery Cellar, surrounded by Leeuwin's collection of Australian artworks, providing an opportunity to sample an extensive selection of current or museum release Leeuwin Estate wines, including the highly acclaimed Art Series Chardonnay, Cabernet Sauvignon and Shiraz while learning our history, winemaking philosophy and passion for the arts. The Leeuwin Restaurant will be open for lunch on Friday, Saturday, Sunday and Monday, featuring chef's Winter three course menu ($89 + wine) with welcome canapé and a choice for each course, showcasing exceptional seasonal West Australian produce. As we are operating at reduced capacity, we recommend making a booking in advance. We will continue to plan a safe and measured return of our usual visitor experiences and special events over spring and summer. Please join our mailing list for updates. Our online Cellar Door offers complimentary delivery of current and museum release wines.
Leeuwin Estate Winery
Cellar Door open daily 10am - 5pm. Restaurant open for lunch Friday, Saturday, Sunday and Monday.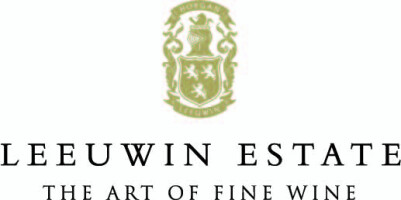 Stevens Rd, Margaret River WA 6285
Children's Menu
Gluten Free
Licensed
Live Music
Outdoor seating (beer garden, alfresco)
Paid Tastings
Private function or dining room(s)
Restaurant
Seated Tastings
Table service
Vegan options
vegetarian
Cellar Sales

Brewery & Winery that offers Cellar Sales.
Celebrating the combination of fine wine, food, art and music, Leeuwin Estate features an award winning restaurant, cellar door and art gallery. The Estate is renowned for staging spectacular events and welcoming visitors from around the world.
Family owned, Leeuwin Estate, one of the five founding wineries of the now famous Margaret River district of Western Australia, is under the direction of two generations who work with a team of highly skilled winemakers to consistently produce wines ranking alongside the world's finest.
In 1972, legendary Napa Valley winemaker, Robert Mondavi, identified the future site of the Leeuwin vineyard as being ideal for the production of premium wine and provided early mentorship to Denis and Tricia Horgan in the transformation of their cattle farm into Leeuwin Estate. Enjoying its first commercial vintage in 1979, Leeuwin was thrust into the international spotlight when Decanter Magazine gave its highest recommendation to the 1981 "Art Series" Chardonnay. The international accolades have continued and Leeuwin now exports to 30 markets.
The Leeuwin Restaurant maintains the food philosophy of combining exceptional seasonal West Australian produce, focusing on flavour, texture and aromas, with current and museum release Leeuwin Estate wines. With sweeping verandahs, the restaurant overlooks a meadow surrounded by a forest of majestic karri trees. The Leeuwin "Wine Room", is available for private dining group bookings.

Leeuwin first developed an association with the arts fraternity when launching the famous "Art Series" wine labels. The collection now comprises over 150 paintings and artworks from artists including John Olsen, Arthur Boyd, Sir Sidney Nolan, Lloyd Rees, Albert Tucker, Fred Williams, Robert Juniper, Clifton Pugh and Imants Tillers. Some works have been lent from time to time but most are on display in the Leeuwin Estate Art Gallery.

Google Reviews
Really enjoyed our lunch here at this estate. The food was very good in our opinion. What made it even better was the tranquility we got here, just enjoying the food and wine. We tried both Current release and Museum release fines and Museum release wines stood out :) They also have an art gallery which you can visit in between your meal to slow things down as you could get quite drunk if you finish all the wines for each course. Sel L
Would absolutely go back! I recommend the Leeuwin degustation to almost anyone, assuming you have the time and the funds (although, I think it was very reasonably priced). It's a fantastic date spot, but would even be great for a group of girlfriends to enjoy the afternoon. The service was exceptional and the food was divine. Leeuwin set the bar. Be warned future restaurants we review… this is our new standard. Ammon Creative
The wine tasting was amazing and extensive, Steve was very knowledgeable, well dressed and spoke well. The grounds surrounding the restaurant are spectacular with large green grassed areas surrounded by dense bush. We didn't stop for a meal but the view from the dining area is breathtaking. Mr_G .
We popped into Leeuin Estate for a wine tasting and ended up staying for lunch and visiting the art gallery. Great atmosphere, service and food. Definitely recommend for a romantic lunch or dinner with your partner. Matt Meng
Wine tasting was free and beautiful wine range. I love their wine and staff was very kind and well-known. Moreover they have their own wine collaborated art gallery and it was terrific ! It is such a beautiful experience to meet young aboriginal artist picture and other Australian artist picture. It was the best of best art gallery in Margaret river I think. We wish to have a dinner but it is pricy, couldn't try yet but later might try :) Rachel Jiyoung Hwang