Vasse Felix
Monday - Sunday: 10:00 AM until 5:00 PM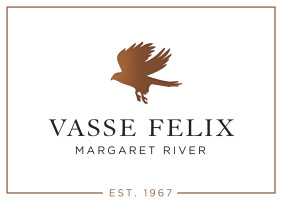 4357 Caves Rd, Wilyabrup WA 6280
Vasse Felix - Margaret River's founding wine Estate.
Established in 1967 by regional pioneer Dr Tom Cullity, Vasse Felix is Margaret River's founding wine estate. Unrivalled experience as a vigneron in Margaret River, with its pristine isolation, ancient lands and twin oceans has led Vasse Felix to adopt organic principles across its four vineyards. This builds upon the Estate's reputation for minimal intervention and 'small batch' winemaking, as an intuitive progression to achieve Dr Tom Cullity's original aim, 'to make the best possible wine'.
Everyone is welcome to visit the Vasse Felix Estate. Curate your experience with options such as tastings at the Cellar Door, wine by the glass in the Wine Lounge or a long lunch in the acclaimed Vasse Felix Restaurant.
Wine Experiences - Cellar Door
Open daily 10am - 5pm, the Cellar Door offers Hosted Tastings at the bar, private tasting experiences and more.
Enjoy a glass of wine or a wine flight in the contemporary Wine Lounge overlooking the Home Vineyard and Margaret River's oldest vines, with casual dining options of charcuterie and cheese also available.
Restaurant
Open daily for lunch service 12pm - 3pm, the Vasse Felix Restaurant is one of Australia's most awarded destinations and has been noted as a benchmark of its kind by leading critics. The modern menu showcases superb regional produce in a contemporary, wine-focussed style. Lunch reservations are recommended.

The Estate also features a wine museum and art gallery where a seasonal program of exhibitions from the celebrated Janet Holmes à Court Collection is shown.
Bookings are highly recommended.
Plan Your Trip: Featured Itineraries
6 nights' accommodation in two stunning locations with Bettenay's and Redgate Forest Retreat
Didgeridoo performance deep inside the remarkable Ngilgi Cave
A fun and fascinating personalised tour with All About Margaret River
A visit to Eagles Heritage to witness these amazing creatures in flight
2 nights accommodation at Cape Lodge; home to a vineyard and one of Australia's most coveted restaurants
2 nights accommodation at Forest Rise Chalets and Lodge nestled amongst the native forest
Google Reviews
Always a great place to visit and enjoy professional service and delicious modern thoughtful food. Go for a tasting for sure but also book a table because it's great. Even though it's a bit posh, still kid friendly. Can't fault the food, every time. Last visit I especially enjoyed the black pudding bun. Matthew Richards
Lovely Vineyard, the experience at the restaurant was really nice, and was very quick getting our food and drinks out. We had Tanya as our server and she was lovely, and very well educated on her wines, and the foods being advertised on their menu. The views were stunning of the vineyard, even on a cold rainy day. Cost us $150 + $5 tip so $155 all together and was worth it. Definitely not a cheap place to just pop in and have lunch but is worth it. Definitely recommend if you happen to be down south for the weekend! Em.
The very best of this region. Very welcoming, the finest of wines. We will be back Greg Parsons
There is only one Vasse Felix. We love the friendly with attention to details service, beatiful settings, great food, and excellent wines. We visit every year and long to come back. See you next time. Ivan Resta
I can not over express my gratitude for the awesome experience of having our wedding at Vasse Felix. It is without doubt a beautiful setting, but what really made it was the staff. The staff where so friendly, accomodating and professional with the day coming together with the awesome assistance of Caleb the co ordinator. The catering was outstanding in all ways imaginable, in presentation and taste delights and all contributed to the perfect day. Again Cannot recommend this venue and its staff enough, highly recommended for your special day. Anthony Gadenne