It's International Cabernet Day (#CabernetDay) on Thursday 3rd September, and Australians have reason to celebrate.

Often referred to as the king of the red grapes, cabernet sauvignon is the world's most widely planted wine grape and it has certainly found a home in the Margaret River.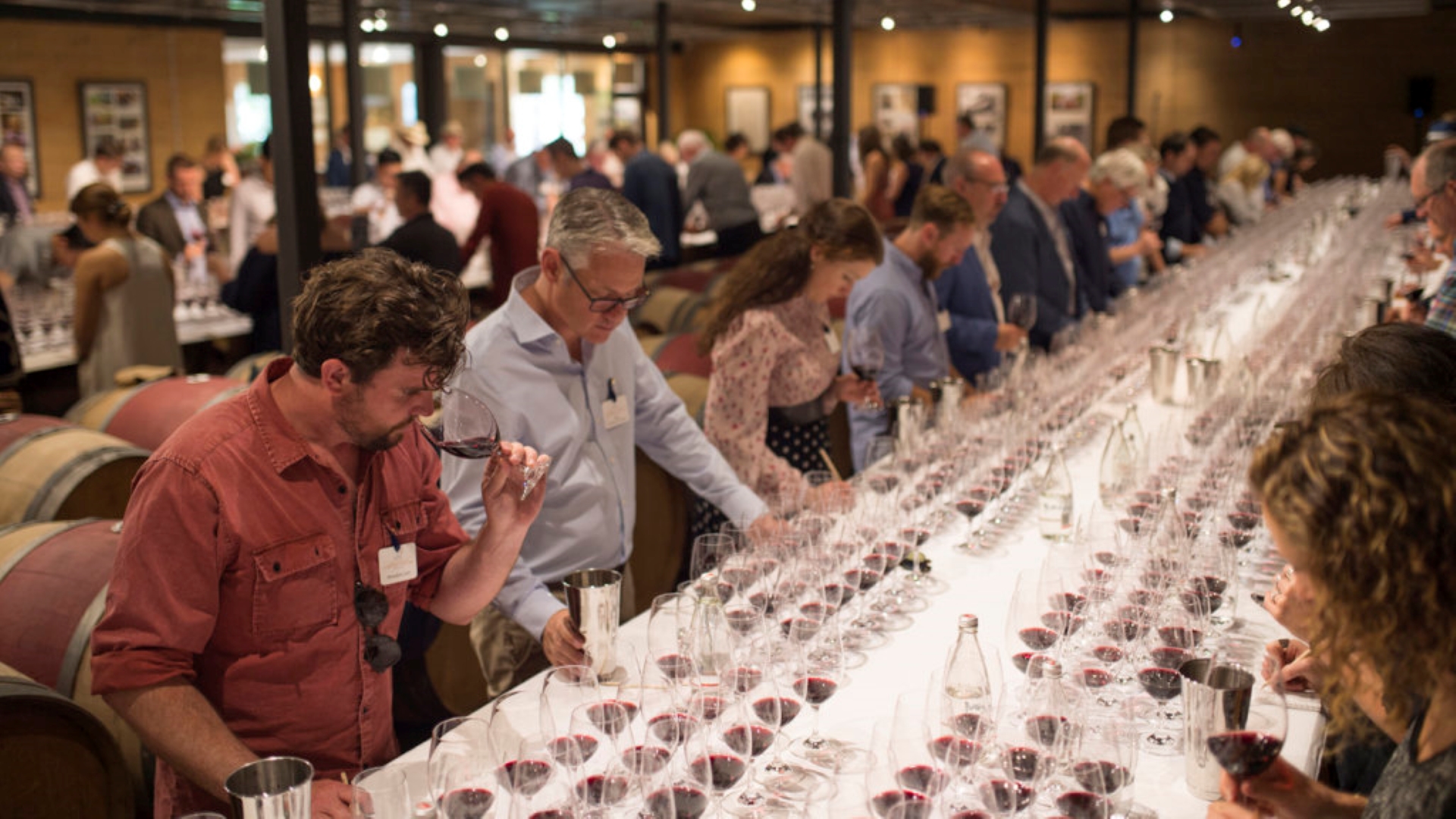 Cape Mentelle's annual International Cabernet Tasting
Kings of Cabernet
All it takes is one sip to understand the world's growing fascination with a Margaret River cabernet. And why they are dominating the wine show circuit. The recent International Cabernet Tasting, held at Cape Mentelle, further highlighted the exceptional calibre of cabernets produced here, with Deep Woods, Xanadu, Cloudburst, Vasse Felix and Cape Mentelle being stand-outs at this blind tasting event.
The Deep Woods Reserve Cabernet Sauvignon has won the Best Cabernet or Cabernet Blend at the Royal Melbourne Wine Awards for three consecutive years. It also walked away with the coveted Jimmy Watson Memorial Trophy its 2014 Reserve Cabernet. One of six awarded to a Margaret River Cabernet; an outstanding achievement for a region at  just over 50 years old.
For the 7th year in a row, Xanadu has taken home the Cabernet Sauvignon Trophy at the National Wine Show of Australia.
Moss Wood were also crowned Australia's Best Cabernet Sauvignon at the recent Halliday Wine Companion Awards.
Winemaker Julian Langworthy, Deep Woods Estate
Understanding Cabernet
Deep Woods winemaker Julian Langworthy, who was raised in Margaret River, fine-tuned his craft in some of the world's best cabernet regions such as Bordeaux, Coonawarra and Clare Valley. "Growing up in Margaret River in a wine loving family, I always fundamentally understood that cabernet was the one and only wine truth. As a child, I was surprised to learn they made Grange out of shiraz. I couldn't help wondering if they'd made a mistake," he reminisces. "Margaret River cabernets have an alluring appeal as there's an effortless balance to them that makes them so moreish to drink.
The great wines of the world always have balance and poise." Julian reveals that the secret to a great cabernet lies in the ability to source exceptional fruit that's been picked at optimum ripeness. "Outstanding vineyards are particularly hard to find. Ours is sourced from a compellingly small area ensconced in the Yallingup Hills. It's crucial to pick the fruit at the right time and treat the fruit with utmost respect. It's also important to not be afraid of tannin or structure, as this is the hallmark of the 'greatest grape'. "The wine from our vineyards is wonderfully blue-fruited and effortlessly ripe, while remaining fresh and balanced. At the end of the day, it's all about the quality of the fruit – and a little bit of tight-grained French oak doesn't go astray."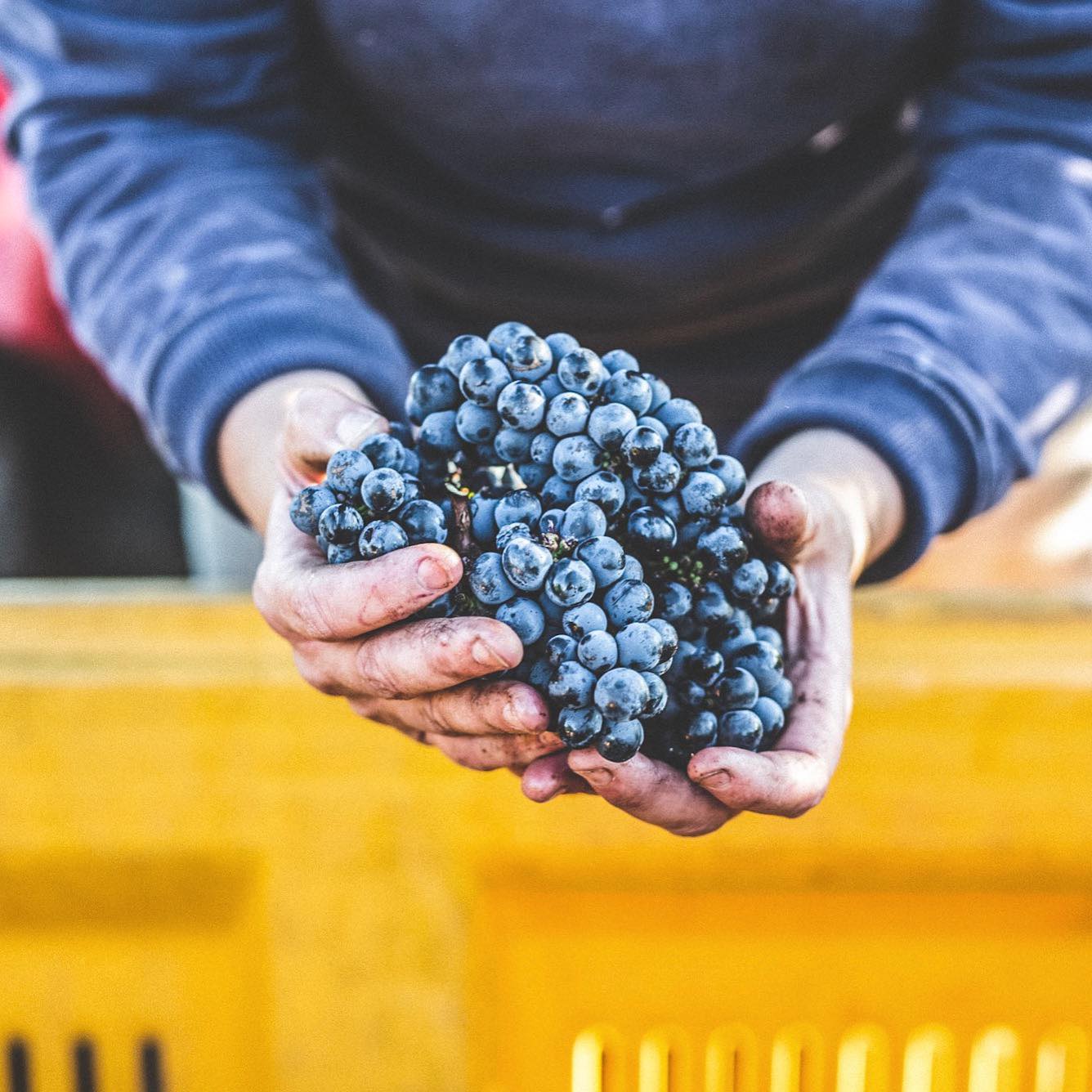 Voyager Estate follows an organic path when making its wines
The Allure of Cabernet
While Travis Lemm moved to Margaret River to pursue his love of chardonnay, the cabernet's allure captivated him whilst exploring the nuances of vineyards and small fruit parcels within blocks at Voyager Estate. "While picking tiny parcels within blocks over a season, I became fascinated with how it allowed for more distinctive and diverse blends to meld together," he says. "There aren't many wine regions in the world that can boast a consistency across vintages as Margaret River. The elegance and varietal notes we achieve cannot be replicated anywhere else in the world. It truly is a Margaret River style. "We aim to express this in a medium bodied style that displays the bright red-black fruit spectrum of the variety."
An Organic Influence
Voyager's heritage block, planted in 1978, has been run organically for many years and was a driving component towards the entire property becoming organic. Its core cabernet blocks are certified organic this year, with the remaining blocks following from 2021. "The life and vitality we see in the organic soils provides an incredible substance to which great fruit can grow. Compared to conventional farming methods, we are now seeing more depth and density of fruit in the flavour profiles of the wine," reveals Travis.
Margaret River is undoubtedly producing some of the best cabernet in the world, yet its wines represent unprecedented value, especially in comparison with the rest of the world.
"Margaret River's winemaking is in a fantastic place at present, with an exciting number of mature vineyards producing some beautiful fruit and thoughtful winemakers framing these great sites elegantly," Julian adds.
With another exceptional vintage experienced this year, this region is poised for further dominance on the international platform.
Vanya Cullen, Cullen Wines
Wines to try on Cabernet Day
Whether you're celebrating International Cabernet Day from the comfort of your home or with friends, Fergal Gleeson gives the run-down on wines you need to know about:
Houghton Wisdom Cabernet Sauvignon 2017
Houghton is one of Western Australia's most iconic wineries, founded by three British army officers in 1836. Their ranges spans everything from everyday wine to premium offerings. Houghton's Wisdom range has a single region focus with cabernet from Margaret River and chardonnay and pinot noir from Pemberton. The cabernet is a very sophisticated drop with texture, fruit depth, tannins and briary flavours. It shows off just how the good the region can be with the variety and is great value.
Xanadu Reserve Cabernet Sauvignon 2017
A classic Margaret River region cabernet from the cooler 2017 vintage. Elegant and silky with no hard edges. Walks the line perfectly between being easy to enjoy but holding complexity and interest. Drink now or later. Has won trophies and gold medals galore. The 2016 won the Jimmy Watson, arguably Australia's greatest red wine prize. Founded in 1977, Xanadu's cellar door and acclaimed restaurant are open daily (Top 50 West Australian Food Guide 2017 & 2018 and a Chef Hat, Australian Good Food Guide 2019).
Fraser Gallop Estate Parterre Cabernet Sauvignon 2017
Classically balanced cabernet dominant blend (86%) with a smooth texture. Parterre Cabernet always manages fruit generosity with structure and brings to mind high quality Bordeaux more than most other Margaret River producers. Winemaker Clive Otto is a maestro at making wines that are enjoyable now but also cellerable – I have many in my own cellar. The other wines in the Parterre range – semillon sauvignon blanc and chardonnay are also exceptional. Fraser Gallop's cellar door is open daily.
Cullen Wines 2016 Flower Day Vanya
Treat yourself! Vanya 2016 is an exquisite biodynamic wine from the original 1971 plantings. Delicious bright, flavours of fruit, tobacco leaf and tannin are already integrating beautifully. Vanya estimates the wine has a 50plus year lifespan, but the surprise was how silky and smooth it is now. Previous editions have been awarded Australia's best cabernet by the Halliday Wine Companion. A decadent purchase but less than half the price of Bordeaux first growths. Cullen Wines is certified biodynamic and carbon neutral. The cellar door is open daily. Private winery tour options, accommodation and a 'two chef hatted' restaurant on site.
Celebrating International Cabernet Day? Share your #CabernetDay snaps with us via Instagram – @margaretriver @margaret_river_wine
This blog has been adapted and was originally featured in Your Margaret River Region Magazine
Now you know the wine, head out on the cabernet wine trail